Writing a book is no cakewalk. I ought to know—I've done it nearly 200 times.
But plenty of quality tools now exist to help make this challenging process easier.
The right book writing software can help you:
Organize your writing
Gain self-confidence
Write more crisply
Software writing programs you may want to check out:
(Full disclosure: If you buy any of these, I get a small commission at no cost to you. But these tools have helped enough writers to where I would recommend them even if I didn't get a dime!)
5 Book Writing Software Programs That Can Make Your Life Easier
1. Scrivener
Scrivener is the ultimate book-organization tool.
It allows you to view your notes, research, outline, and writing all in one place, and you can print your whole manuscript with the click of your mouse.
There's a bit of a learning curve, but Scrivener comes with tutorials, and many other such aids are easily found online.
It may look overwhelming at first (I'm still learning it myself), but it's worth the time and effort.
Just give yourself time to get familiar with the basics.
Pros:
Virtual corkboard feature for note cards organization
Drag & drop outliner
Works with Windows, Mac, iPad, and iPhone
Easily applicable within Microsoft Word and many other programs
Cons:
*I benefited from great teaching programs like Learn Scrivener Fast, plus Scrivener itself comes with a built-in tutorial.
Price: $49 for Mac and $40 for PC
Click here to buy Scrivener.
2. Google Docs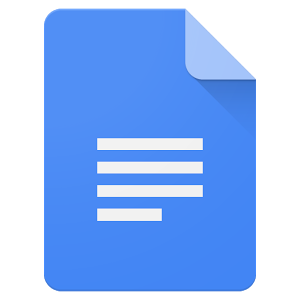 Google Docs is a great collaborative tool. My team and I are literally a thousand miles from each other, and we use this program virtually every day.
It's a free, standard word processor that allows multiple people to work on the same document simultaneously. I'm working on this document in Google Docs right now.
Just as with Track Changes in Word, an agent or editor or accountability partner can help fine-tune your work-in-progress in Suggestion Mode. You accept or reject the suggestions, and you can both comment in the margin.
Other advantages:
Easily share your work-in-progress via email or a link
Access from any device
Free
Cons:
Performance slows when tracking changes on documents of 80 or more pages
Unable to toggle between Tracked Changes and Final Version without accepting all the changes
Price: Free
3. Freedom
Freedom allows you to temporarily block apps, websites, and social media across all your devices so you can focus on writing (don't worry, people can still reach you in an emergency).
You can even schedule the app to work automatically when you need it most — when you're writing.
If you're like me, you'll be glad for the freedom from online distractions where "just a few seconds" turns into hours of unproductive net surfing. Freedom can help you focus and increase your productivity.
And it works on all devices.
Cost: $6.99 per month, $29 per year, or a $129 lifetime fee.
Want to block distractions while you write?
4. ProWritingAid
ProWritingAid offers grammar, style, and writing suggestions as you write—for you to accept — or reject — at the click of a button.
It integrates with the apps and programs you use most, like:
Google Docs
Google Chrome
Microsoft Word
Scrivener
Other pros:
Detailed explanations
Built-in Thesaurus
Context-focused grammar checker
Free version
Con:
You need a premium account to access its best features
Price: $50 for 1 year, $75 for 2 years, $100 for 3 years, or $175 for life
I recommend trying the free version first.
5. Grammarly
Similar to ProWritingAid, Grammarly can help fine-tune your writing.
It automatically checks spelling and grammar, whether you're writing a book or an email.
The premium version also:
Checks sentence structure
Monitors word choice
Guards against plagiarism
Examines style
And much more
Other pros:
Free version
Google Chrome plugin for easy use on the web
Cons:
No Scrivener integration
Doesn't work on mobile devices
You need a premium account to access its best features
Cost: $29.95 per month, $59,95 per quarter, or $139.95 per year.
Try the free version first.
Stay On Pace with Technology
Try these software programs and see if they help improve your writing.
My team and I will add to this list as we discover new products.
What are your favorite book or novel writing software programs? Tell me in the comments.
Similar Posts:
How to Write a Novel: A 12-Step Guide
How to Overcome Writer's Block Once and For All: My Surprising Solution
How to Publish a Book: My Ultimate Guide From 40+ Years of Experience